Have the Fireflies Set the Meadow on Fire?
Where does the rainbow end?
Is the rose naked or is it wearing a purple dress?
Can the moonlight stop the blue ice streams?
Do invisible trees create the green of the field?
Why does the yellow bird's nest smell like a lemon?
How does the tree catch sunshine with its oranges?
Have the red fireflies set the meadow on fire?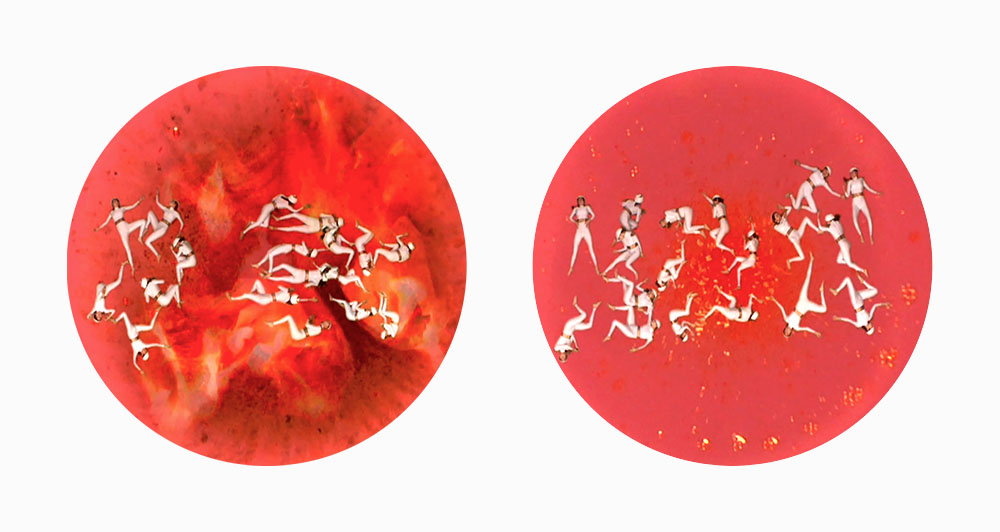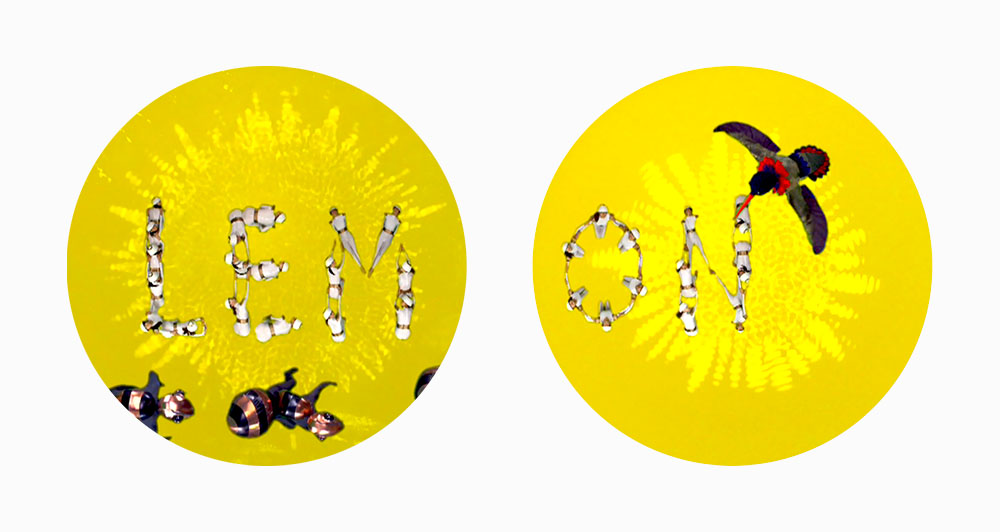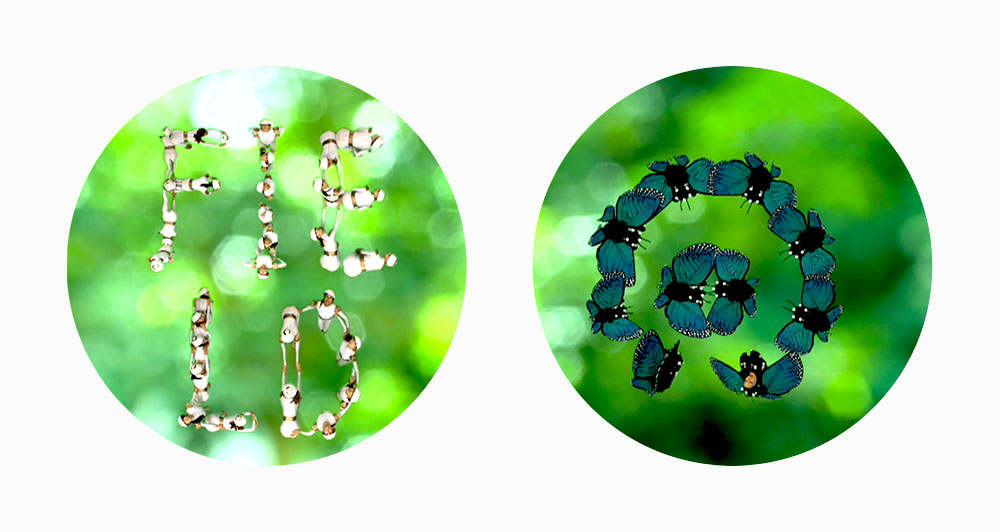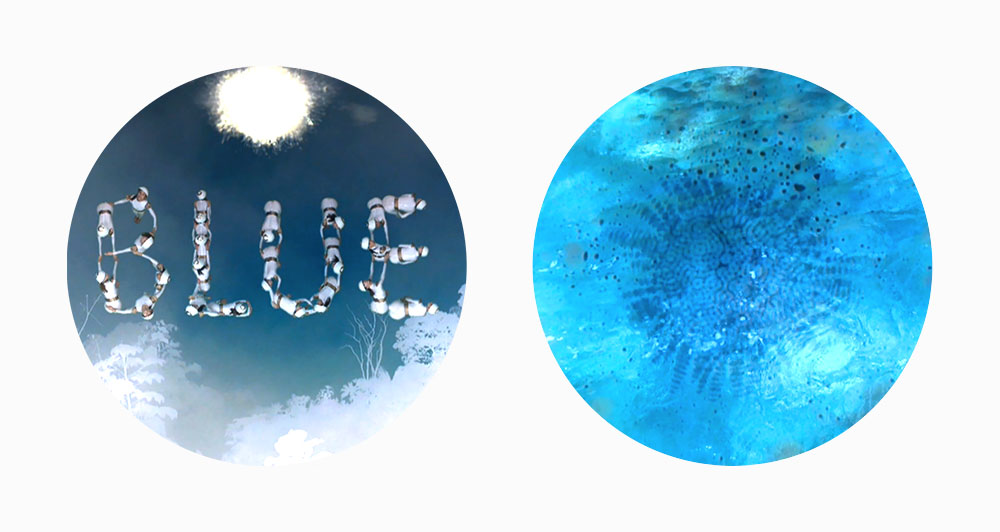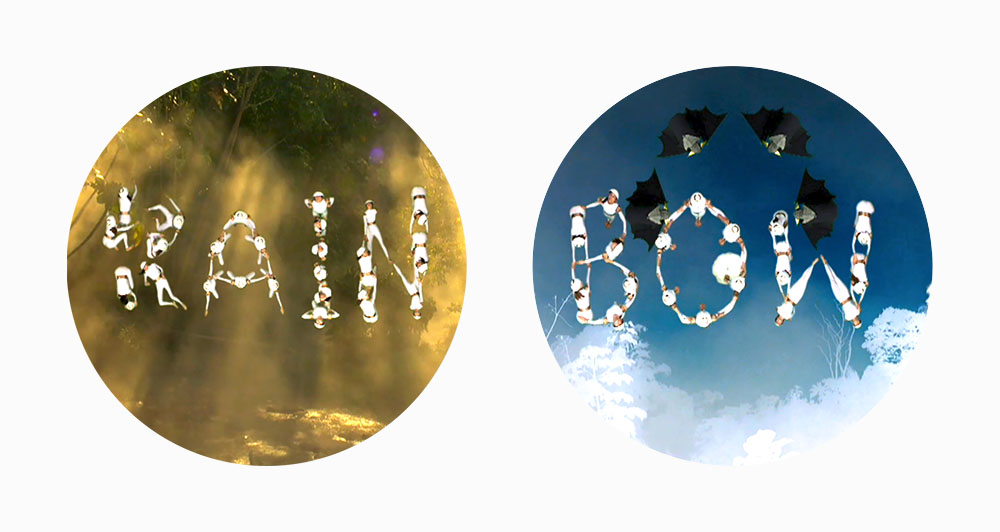 Double and single "Portals" are literal gateways into alternative worlds that explore existential notions such as time and friendship. Hemispheres in walls and oors are portals into alternative worlds where precisely synchronized ballerinas inscribe questions by way of the Videoalphabet. The synchronized movement of the dancers conducts the vibrations of the geometric patterns generated by sound.